Have you ever thought about the fact that being part of a team is a skill within itself?
The Problem
Professional teaming is a discipline that's still in its infancy. Team-centric structures for work are a comparatively recent phenomenon. In 1980, only 20% of work was team-based. By 2010, that number was 80%. (Hollenbeck et al, 2012). This is why we are all still trying to solve 'the collaboration problem' at work.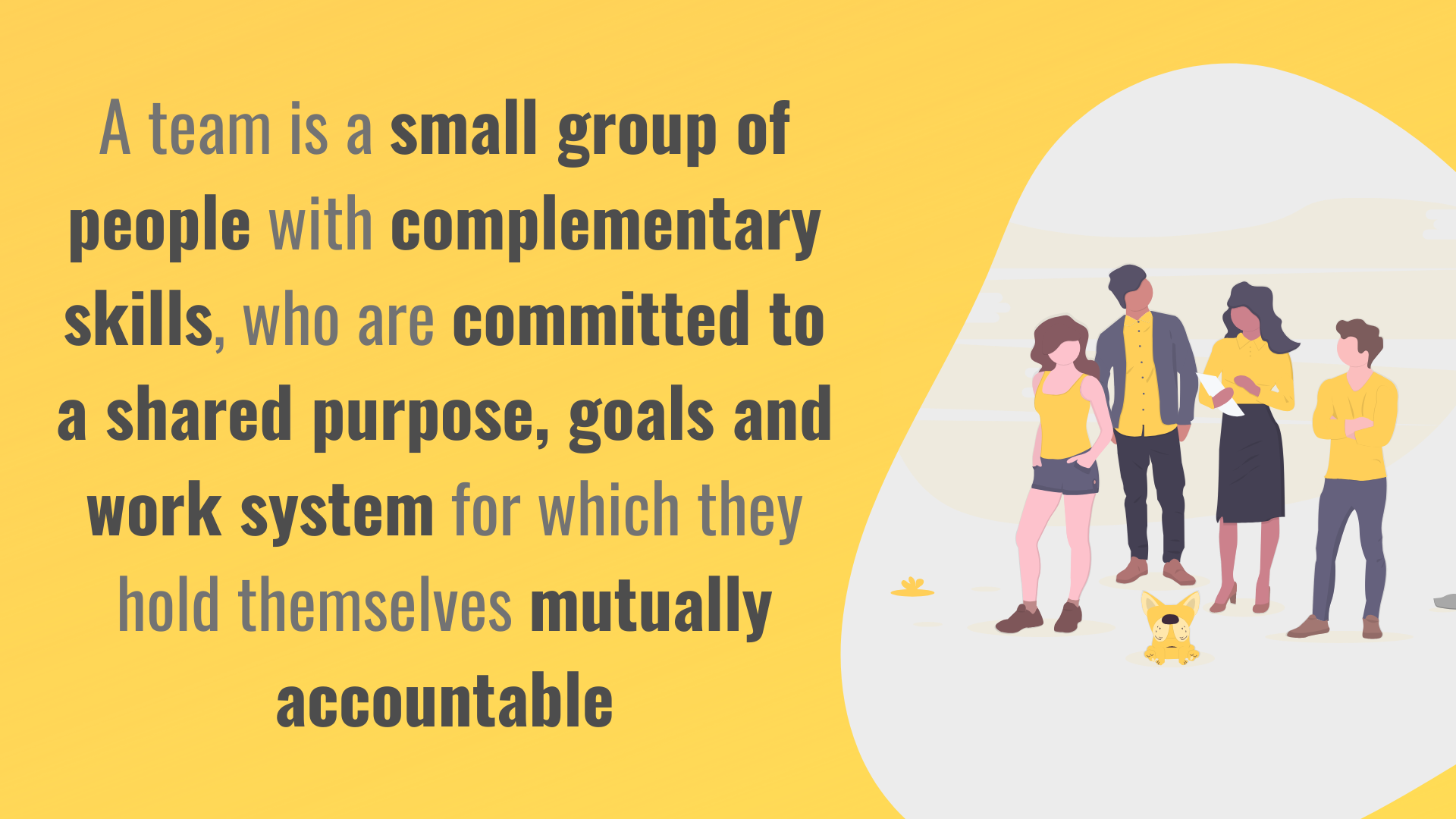 When we consider the nature of a team, we know there are a lot of things that can go wrong...
Ambiguity around roles
Confusion about priorities
Lack of strategic thinking
Lack of trust and safety
Misalignment around values
The Solution
In order for a team to address these kinds of problems, it needs to be deliberate and thoughtful about the 'why', 'what', 'how', and 'who' of the group. It needs a team charter. With a team charter, the group builds a shared understanding of how they best work together and commits to act accordingly. It includes important details on common purpose, values and roles. Its creation is a key milestone in the team's onward journey, informing their direction and providing guidance when times get tough.  
Our Program
We've put together a highly customizable team chartering program that can meet the needs of (almost) any team. In this series of facilitated workshops, we'll guide you through the essential conversations and exercises needed to build the first iteration of your team's charter. You'll be able to put your team charter into action immediately.
The program will help you to...
Build relationships and shared connections (i.e. understand who you are as people, beyond the work)
Better understand each others value and needs (i.e. establish what you can contribute and what you need from each other)
Make visible the roles and accountabilities of the team, identifying gaps or weak spots
Verbalize your shared mission (i.e. clearly state what makes you a team)
Establish shared values (i.e. understand the share principles and ideals that will help you decide, survive, adapt and thrive)
Envisage the future together and raise awareness of possibilities, opportunities and risks
The Process
Team chartering can take 1-5 days, depending on two main factors...
The specific needs of the group, which will determine the time needed for each topic (mission & vision, values, roles, etc...)
The rest and reflection time needed between each topic session, which will depend both on the availability of the group and the complexity of the work associated with the chartering
Once we take these factors into account, most clients find that they need 2-3 days to achieve their desired outcomes.   During our discovery call, we'll seek to understand your goals and we'll make recommendations based on our extensive experience of working with teams. Every team is unique so your proposal will be customized to your needs.