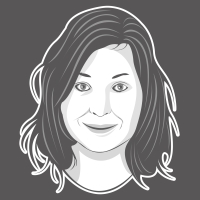 Rachel
Co-founder
Rachel has been growing happy, healthy, high-performing teams for around fifteen years. She believes that how we work is as important as what we do and this has kept her fascinated by workplace communication and collaboration.
Over the course of her career, she has found that kindness is the underrated super-power that fosters cultures of creativity and playful curiosity. It is in this spirit that she builds workshops to help teams learn, coaches individuals through key inflection points, and facilitates gatherings to ensure that colleagues can have the best possible versions of their conversations.
If you'd like to partner with someone who delights in asking "why", cares deeply about every individual's journey, and believes that learning should be an engaging experience, Rachel is excited to hear from you.
As a native of the UK, she brings an international perspective to her work and thoroughly enjoys a nice cup of tea ☕.
Most known for: the ability to create safety in the "room"
Certifications & Education:
Management - BA Hons
Coaching - Post-grad Diploma
CIPD Certified in HR & Training (equivalent to SHRM)
Agile Scrum Master (ASM)
Certified Scrum Product Owner (CSPO)
Agile Team Facilitation (ICP-ATF)
Agile Coaching (ICP-ACC)
Organizational Improvisation Practitioner
Design Thinking Facilitator
(Pronouns: She / Her / Hers)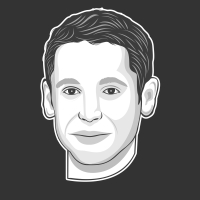 Andre
Co-founder
A seasoned and dedicated coach who draws on over fifteen years of leadership in high-performance, product-oriented technology teams. He is never happier than when helping people unlock their capabilities. He believes deeply in the ability of healthy, close-knit teams to build things of value and to derive real joy from doing so.
He loves to geek-out about technology, psychology, philosophy and film music. He is also a published author.
Most known for: bringing a playful approach to structured thinking
Certifications & Education:
Adaptive Leadership
Technical Product Management
Agile & Scrum Methodologies
Distributed Systems Engineering
Physics - MSci Hons. (ARCS)
Nanomaterials - MRes (DIC)
(Pronouns: He / Him / His)