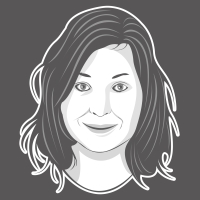 Rachel
Co-founder
Rachel has been fostering happy, healthy, high-performing teams for nearly 20 years. She believes that how we work is as important as what we do and this has kept her fascinated by workplace communication and collaboration.
She started her career as a people manager in the corporate world whilst studying for her post-grad in the field of coaching. With a growing passion for People Leadership, Rachel focused her efforts into L&D, specializing in coaching and facilitation.
Her fresh take on training (using organizational improv and tools from behavioral psychology) brought her from London to Los Angeles where she was a change agent for a global games studio. During her tenure in the studio she supported leadership development, led engagement through play and designed many of the employee and candidate experience elements still alive today. She supported the studio's scaling from 300 in two offices to 4000 globally. One of her favorite memories is teaching over 1500 people to say 'Yes, and...' to one another.
Rachel is a Ravenclaw through and through. She nerds-out on the topic of how we work and regularly writes on this subject for organizations including the successful HR SaaS, Lattice.
Her superpowers are...
Elevating conversations - helping leaders recognize the value of tone and language in their conversations.
Infectious energy - bringing energy and enthusiasm to any topic in a way that gets others excited and engaged.
Creating safe spaces - allowing open dialogue through kindness and curiosity.
Certifications & education...
Management - BA Hons
Coaching - Post-grad Diploma
CIPD Certified in HR & Training (equivalent to SHRM)
Agile Scrum Master (ASM)
Certified Scrum Product Owner (CSPO)
Agile Team Facilitation (ICP-ATF)
Agile Coaching (ICP-ACC)
Organizational Improvisation Practitioner
Design Thinking Facilitator
(Pronouns: She / Her / Hers)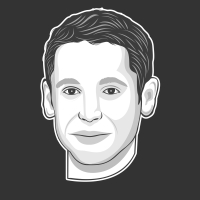 Andre
Co-founder
Andre is a seasoned and dedicated coach who draws on over fifteen years of leadership in high-performance, product-oriented technology teams. He got his start as a software developer at an ISP, where he turned his experiences into a technology book.
His subsequent roles saw him scale as a leader, culminating in a position as the Director of Engineering for a 400-person engineering team at Riot Games. Following his success with scaling teams he moved to Director roles at Facebook and then LinkedIn.
He has led product engineering across many domains and has deep experience with growing leaders, designing organizations, driving collaboration, managing change, mapping complex systems, recruiting, and leading product and technology strategies.
It is this experience that allows Andre to build deep empathy with new and seasoned leaders alike. He's taken the journey they're on and is never happier than when helping them get to their destination.
His superpowers are...
Shaking the snowglobe - challenging people in a playful way that gets them thinking.
Decomposition - breaking down difficult or complex topics into simple explanations.
Certifications & education...
Adaptive Leadership
Technical Product Management
Agile & Scrum Methodologies
Distributed Systems Engineering
Physics - MSci Hons. (ARCS)
Nanomaterials - MRes (DIC)
(Pronouns: He / Him / His)