Kickstart Your Team's Connections At A Distance
Do your colleagues really know you? Do they understand how you think and feel about yourself? Do they know how to best support you and what support they can expect from you? Are you truly connected to each other?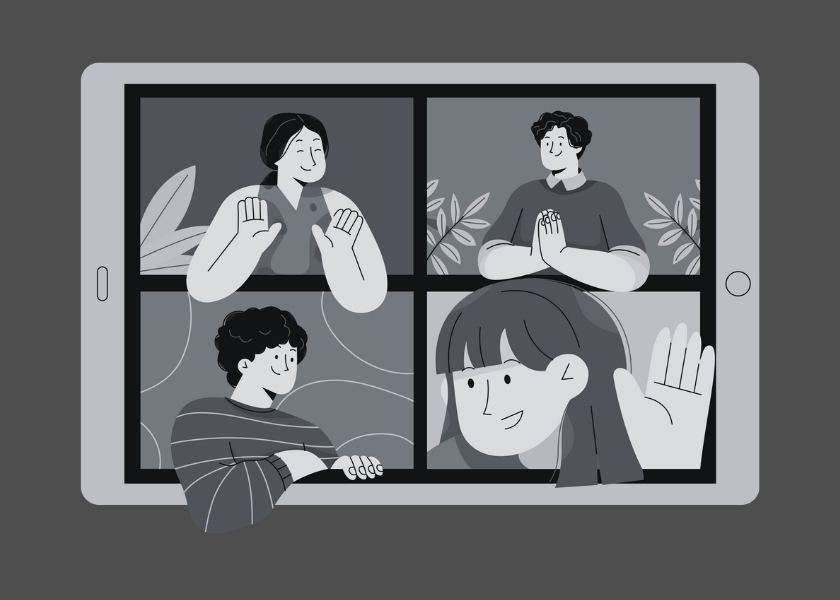 Relationships matter in the workplace because...
Effective collaboration is built on colleagues' understanding of each others' needs, preferences, strengths and context (personal and professional).
When teammates feel more 'multi-dimensional', teams are less prone to unproductive conflict and more apt to explore adventurous ideas..
Humans get a deeper sense of belonging when they feel seen for who they are. A strong sense of belonging is strongly associated with productivity, retention and workplace happiness.
Relationships that are strong enough to power all this positivity can often take a long time to develop as work necessarily keeps us busily focused on our professional output. Though there is no real substitute for putting in the time and effort to build strong relationships, Personal User Manuals are an effective way to speed up some of the early stages of that process. Particularly when you're new to a role, team or organization.
PUMs are also a good way to 'lay your cards on the table'. They allow you to demonstrate your vulnerability, authenticity and consistency (particularly important in leadership positions).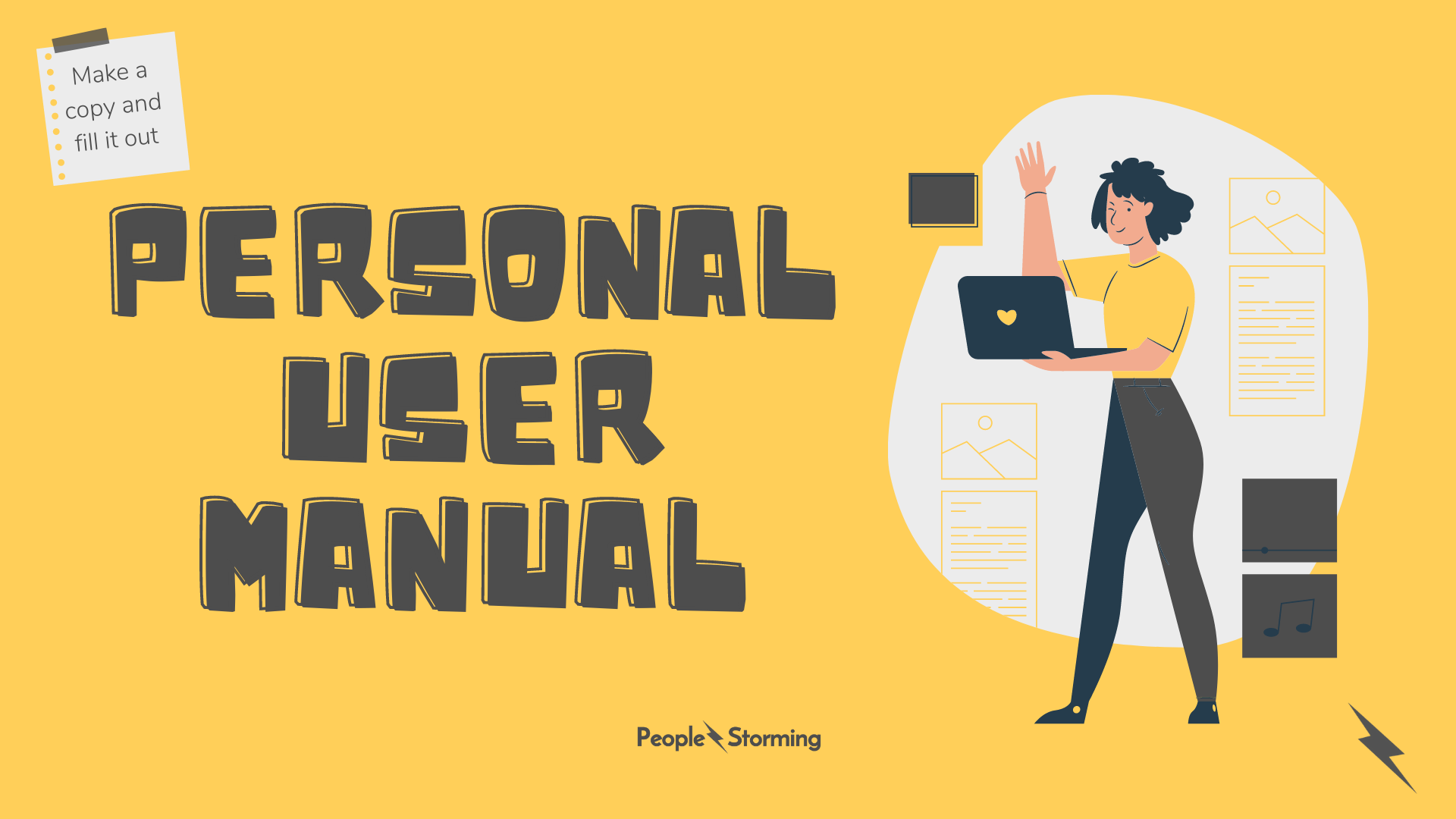 What is a Personal User Manual?
The idea is simple enough...
Think about all of the most common things you would want to know about colleagues and would have them know about you in the early part of a relationship. These things would run the gamut from practical issues - like working hours and communication conventions - to more foundational things - like what drives you as a human being.
Write them down in an easily-digestible form and put them in an easily-discoverable place.
Encourage teammates to do the same.
Anything to avoid?
As with any workplace writing about yourself, your PUM should be careful to strike the right tone. You're helping your colleagues understand how to tune your experience to make you as effective and happy as possible. It is a document of mutual empowerment.
For example, it's important to be open about the things that drain your energy. That said, such a list shouldn't read like grumbling / intolerance. So less...
"I find back-to-back meetings exhausting and frankly resent people who let them happen." 😡
and more...
"Back-to-back meetings create diminishing returns. I do everything I can to stop meeting proliferation and I really appreciate it when teammates do likewise." 🙌🏽
Where and when should I use them?
PUMs are most effective when they are treated as a fundamental part of your work identity. As such, they should be shared openly and available on-demand...
Create an index of all PUM links in some well known location on your company intranet/wiki etc.
If your company has tools that allow you to look people up, add your PUM link to your profile in those tools.
Add your PUM link to your profile in communication tools like Slack and Teams.
Your email signature may also be another opportunity to include your PUM link (for internal emails).
This wide distribution of links normalizes the idea that PUMs are a central part of how colleagues should understand each other. The upshots are twofold...
It will become easier over time for teammates to feel that writing one of their own is a positive and natural thing to do.
It will become second-nature, for newly-acquainted colleagues to look at each other's PUMs unprompted as a way to kick-start the relationship.
Update PUMs at least once a year and, if possible, make it a fun team activity. When we're designing retreats for clients, these are often an activity we'll include. They are, after all, social documents so it can be particularly effective to build them in a social setting. Teammates can be a wonderful source of answers to the question: "what's one thing about me it took way too long for you to learn?"
I want to try it
Awesome! We've seen hundreds of PUMs over our careers and kept a note of the best, most effective prompts. We built a template you can copy to make it easy to create your own. Simply sign up to our community to get your copy. 🥳
We also host a workshop where teams can collaboratively build their personal user manuals, whilst doing some team bonding through a few additional activities.
And as always, if you do give it a try, we'd love to hear how it went. Drop us a line.